"Cowgirl Classics" may be small but we are mighty. Owned and operated by two gals trying to make a buck. (pun intended)
…Seriously, we love creating, making, and offering these fun products to folks who will cherish them as well. Our leather bags are made with soft to the touch natural leather. The front side is a buttery cream color which gives the applied image a true vintage look. The back side is made with brown leather, giving it a full western appeal.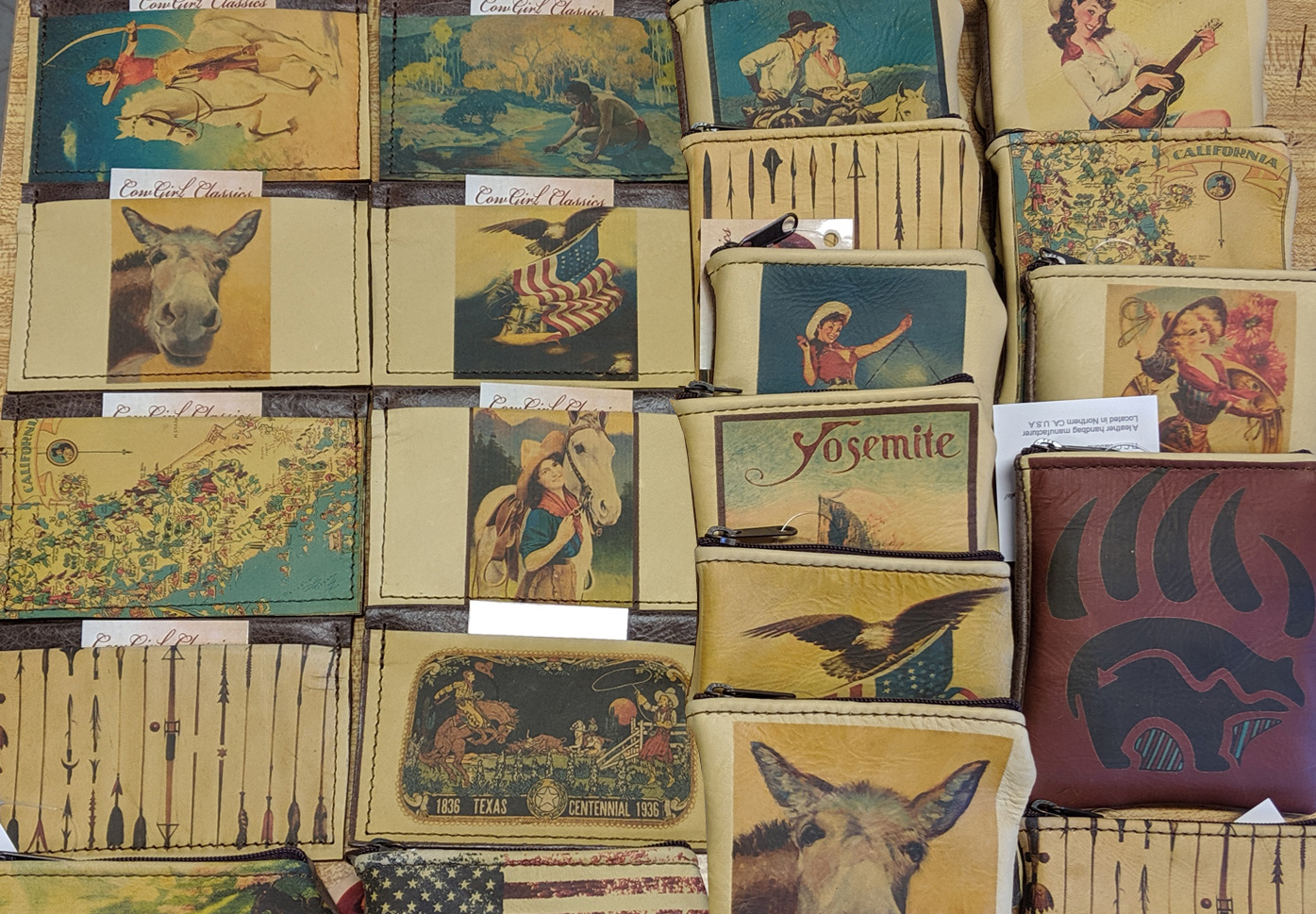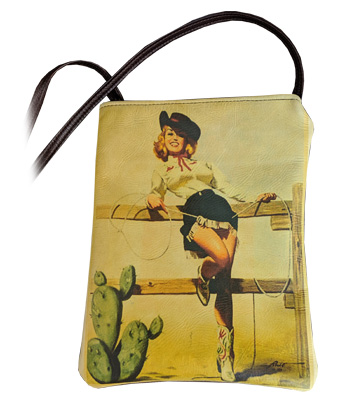 We always try to use leather that is minimally to non- treated and without too much fuss, We like to keep it simple and respectful. Whether it is our smallest item, a Credit Card Case to our largest XL iPad size, all our leather products are intentionally constructed and made to last for a very long time with every day use. The item will naturally wear in time, as we all eventually do. Meaning, an image may or may not crackle in time. Still, Character is always a story teller.
We have scoured far and wide for images that represent the western vintage story… We believe there are stories for everyone within the images we offer. We hope one or many of them gives a shout out to you.
Lastly, please be advised, there may at times be slight blemishes and scars on the front or the back of the leather. Genuinely keeping it rugged without flaw, just like our cherished cowgirls and cowboys. The scars could be from a partial branded scar, or continuous rubbing on barbwire fence. Either way, we honor, respect and thank the hides that come our way. For we are not ignorant from which they came. We bow in gratitude. So we hope you love what we are offering as much as we love creating them. All products are individually hand cut, hand made, and made to order.